Clicking the "X" icon at the end of the file line will allow you to delete the file after confirmation. Please be aware that deleting a file will break links to it that currently exist on pages. You can use the "Where Used" function (the globe icon) to view where on the website a file is currently being used.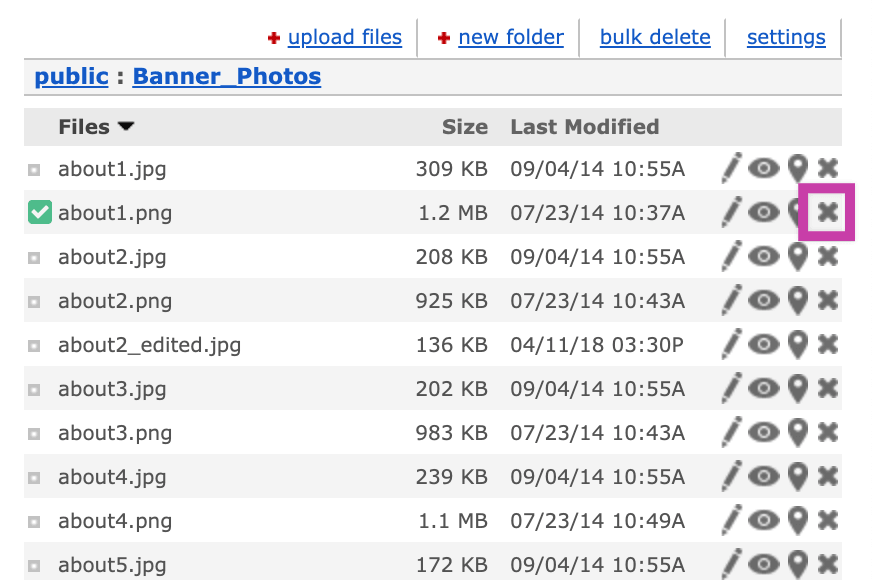 Troubleshooting: The "Where Used" function doesn't show any results.
This is a legacy feature that only works with Page Manager, and therefore will not show where the file is being used in Composer. This feature does work within the Resources module.