You can add thumbnail images to both Boards and individual Posts.
Note: Thumbnail images may be animated gifs, but videos are not supported.
Adding thumbnails to a Board
Within Posts, find the Board you want to edit, click the Action Menu, and select "Settings."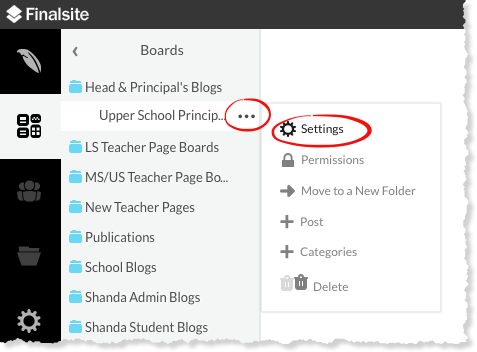 Find the "Thumbnail" section in the Settings window, and click the "Browse" button to open up File Manager in a new window.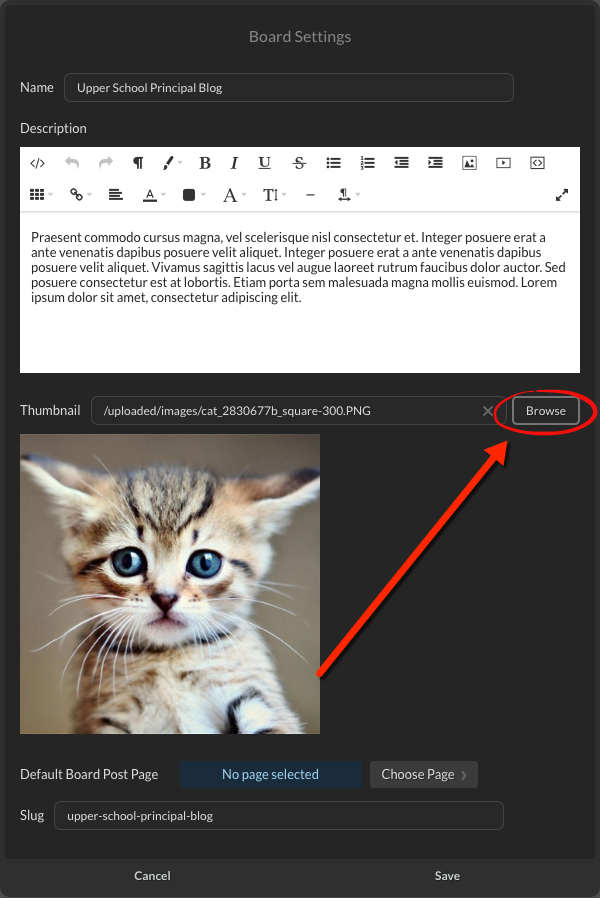 Navigate to the image you want to use and select it, then click "Save" at the bottom-right.
Adding thumbnails to individual Posts
Thumbnails can be attached to the post when it's first created, or anytime after it's saved.
Click on the "Browse" button in the "Thumbnail" section on the right when creating a Post.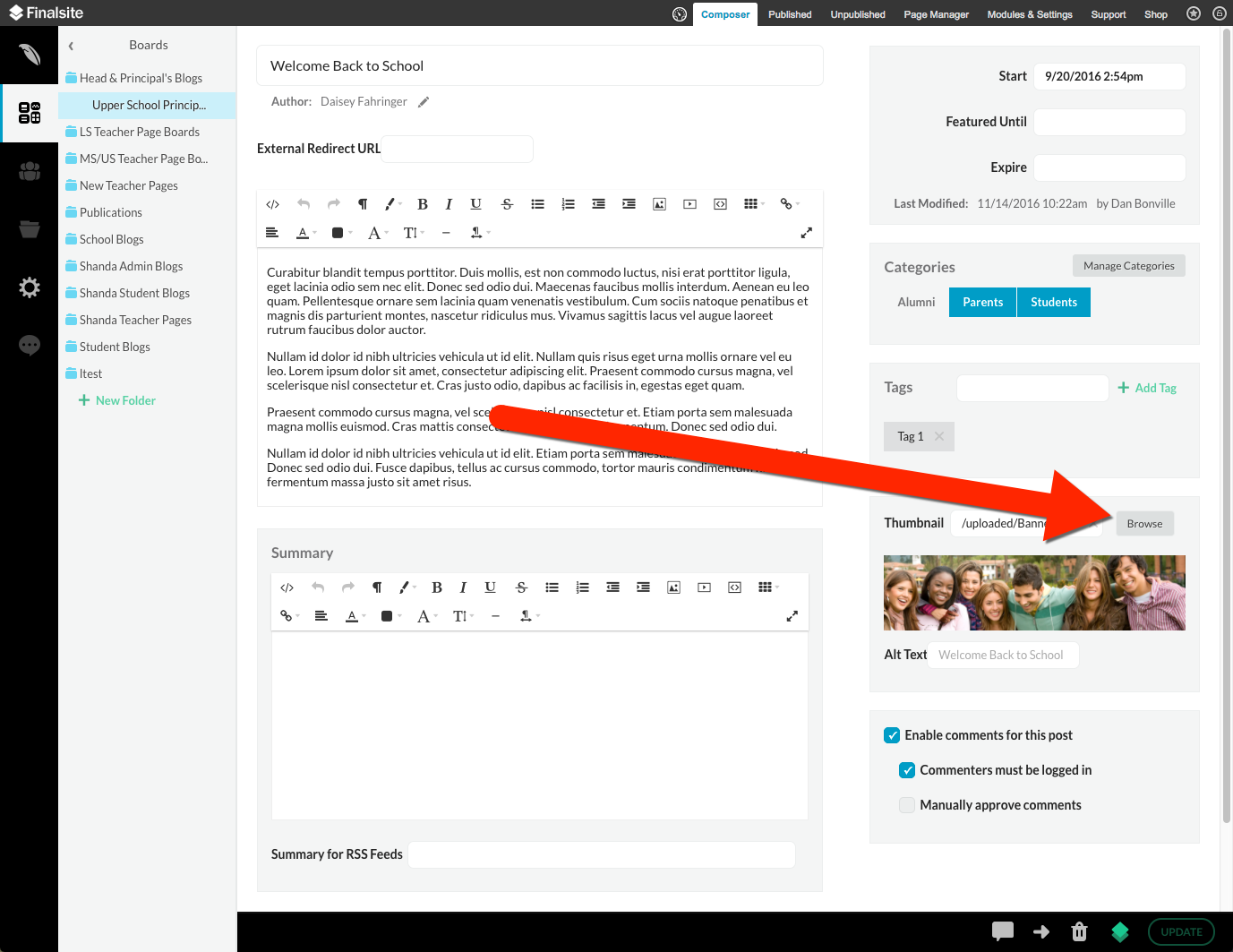 When you select a thumbnail, you can also add alternate text to the image. Use this field to add a short description of the image contents. The fact that alt text is present at all will help boost your site's SEO rankings. In addition, describing images is considered a very thoughtful and polite way to interact with visually impaired site users.