Finalsite Messages module now includes the added benefit of the automated sending out of attendance notifications. Write your attendance message, choose when and how often you want it to go out, and the messages will flow out to your community.
Note: Automated Messages is a part of the Messages XR add-on product. Contact your Client Success Manager or email clientsuccess@finalsite.com to learn more about how to get started.
---
Find Automated Messages in your Messages module
Click to open your Messages module and then in the left navigation in Messages, select "Automated Messages."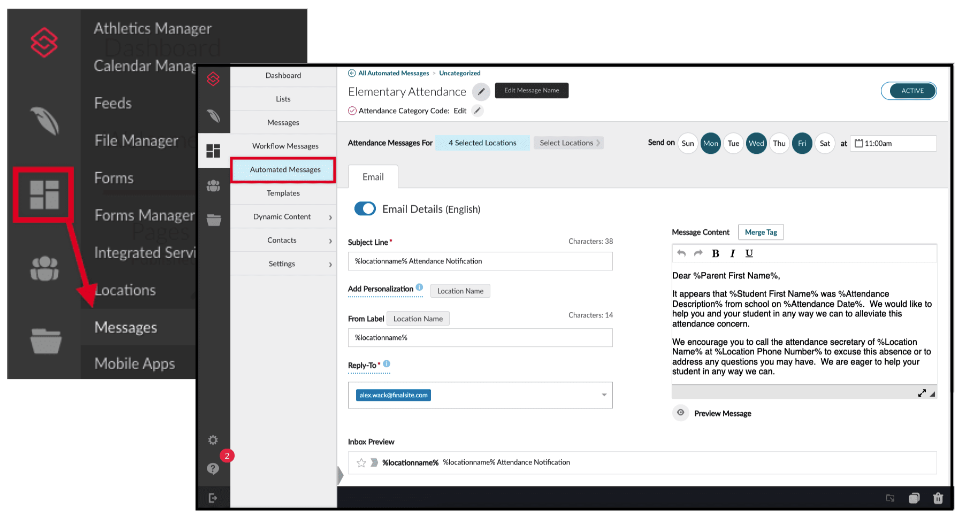 See also:
Messages overview articles
Getting started with Messages
---
Connect your data
Work with our data integration team to ensure that your attendance data is syncing properly with Finalsite.
---
Prepare your message
Define attendance category codes through SIS data sheet.
Select which of your schools on whose behalf attendance messages will be sent out.
Type your Subject.
Set From and Reply-to fields.
Automate the send based on a predefined schedule. Choose the frequency of days and specific time your message will be sent.
Type your message content. Merge tags allow you to personalize each message with the details of your attendance notification. The exact merge tags used will depend on the fields you've mapped from your SIS.
Preview your message with different merge tag content being displayed.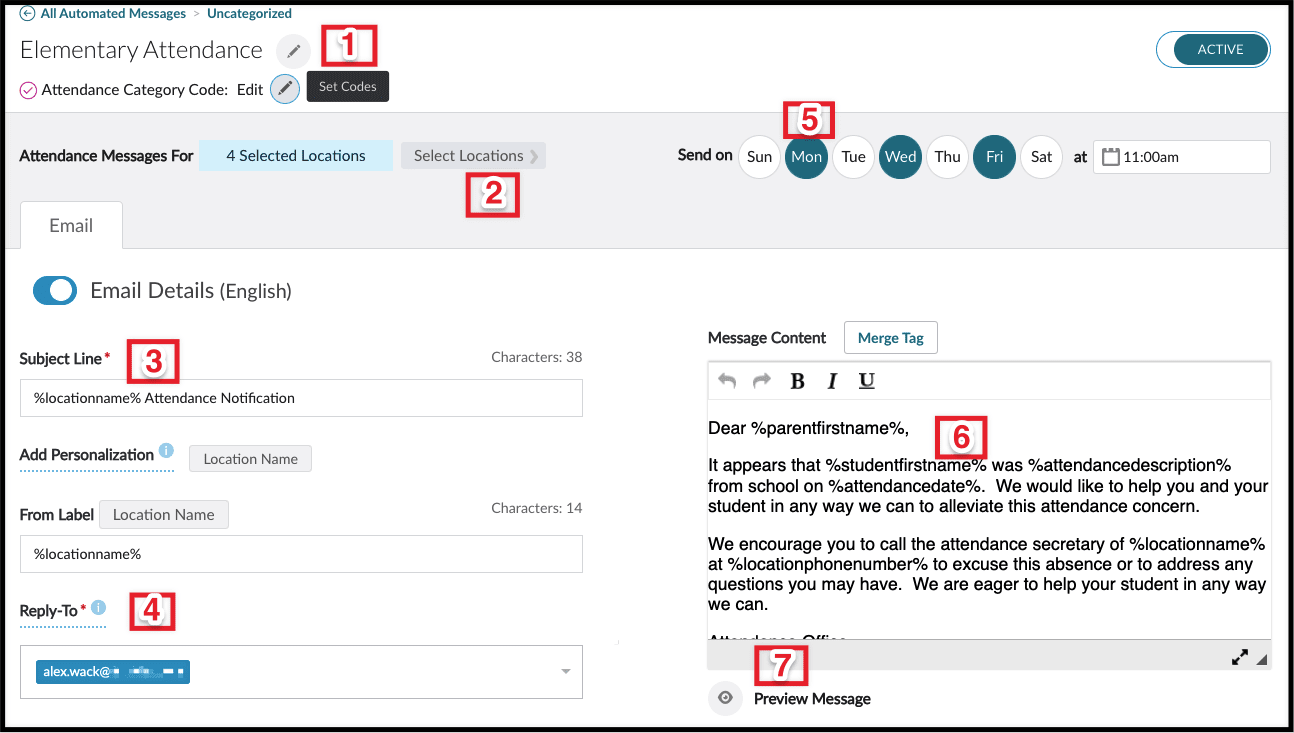 Make adjustments as needed
Reset schedule to different frequencies of days by selecting or deselecting the days next to "Send on" and changing your time with the dropdown picker.
---
Activate your message
Once your message is ready to send, toggle the "Active" button in the top right corner. This message will now be sent out at the frequency you have set. Toggling off will deactivate your message and it will no longer be sent out until activated again.