The Issue Tools element works alongside the Issue element on a Composer page. Its main function is to serve as an Issue-specific search tool for visitors to search through your content. Issues come from your Publications module which is used to showcase periodic content on your website. A publication is a group of posts that are linked together with a common visual style and released on a common schedule. 
Note: The Issue Tools element must be linked to another element in order to function. Use the controls in the Link To section to select and link to another element on the same page.
To insert an Issue Tools element onto a Composer page, open the Element Library and click on the Issue Tools button in the Module tab elements menu.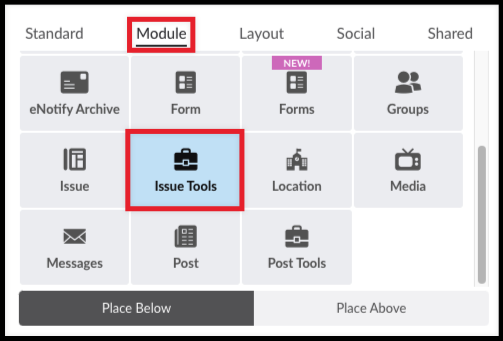 Issue tools element settings
Link to: Customize this setting to link an Issue element together with your Issue tools element so that visitors may be able to perform searches through your content.