Personalization is a handy way to target information on your site directly to the users who will be interested in it the most. Creating personalized content starts with creating the "segments" of your user population that you will be showing customized content to.
To begin creating segments, first open the Personalization menu in Composer. You can reach this menu by clicking on "Pages" at the top of the Composer navigation.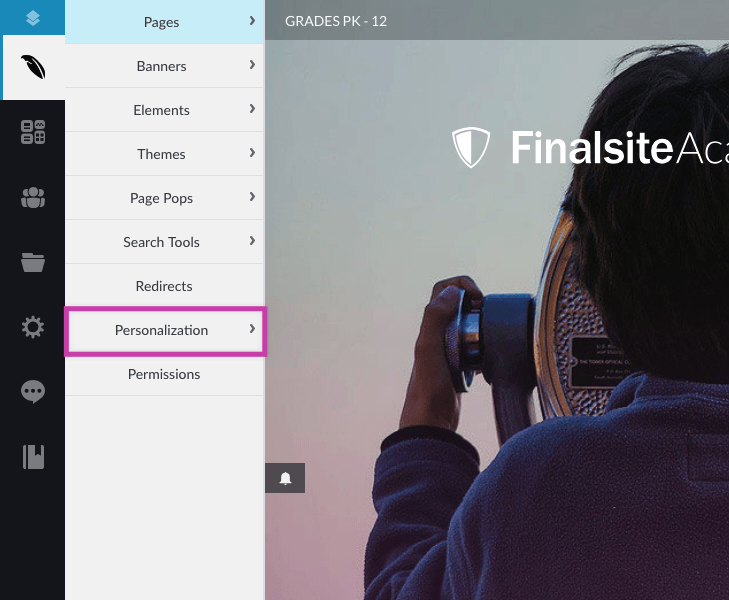 Click on the "New Segment" link to start building a segment. Give your segment a logical name.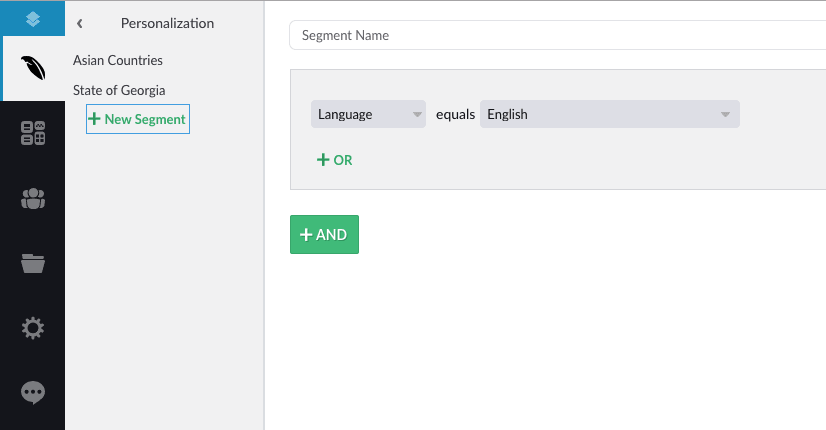 A segment filter can be based on a user's language, continent, country, or state/province. Select one of these options from the first dropdown menu to enable the specific content in the second dropdown. The "State/Province" filter has three dropdowns, so you can choose the country first, and then which area within that country.

Note: Do you have an idea for a personalization filter other than the ones shown here? Please let us know at finalsiteideas.com.
You may be creating a simple segment where one filter satisfies your requirements. If so, click "Save" in the bottom-right corner to finish up your segment. If you're looking for something more complex, you can include additional filters on your segment using "AND" and/or "OR" logic.
Clicking on "OR" will create a new filter row within the same gray box, while "AND" results in a new gray box. "OR" logic means that the user can fulfill any of the conditions listed within a singlegray box to qualify as part of the segment. "AND" logic means that the user must qualify under at least one condition in each gray box. You can create as many "AND" or "OR" conditions as you want, offering a high degree of specificity to your segments.
If you create a new filter and decide you no longer need it, click the delete icon on the right side of the row.
Once you have finished adjusting the filters, click "Save" to add it to the list of segments on the left. Continue adding segments with the "New Segment" link if needed. Once you have all the segments that you require, it's time to add some personalization to your site. See Add personalization to Composer pages to find out more.