Available fonts are listed under Settings > Fonts, and you can enable or disable them by clicking on the box.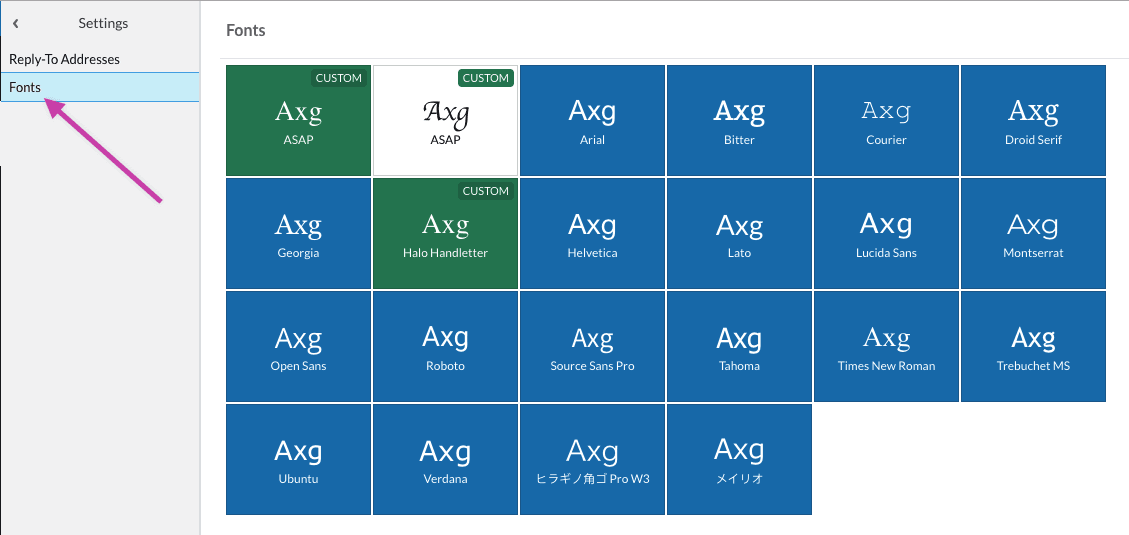 Selected fonts will be enabled for use in the Messages editor.
New web-safe fonts can be added by sending a request (including the font you want to use!) to Finalsite Support.