Instead of creating a new post from scratch, it's also possible to clone a post and start from there.
To clone a post, click the "clone" icon next to the Post on the Board screen.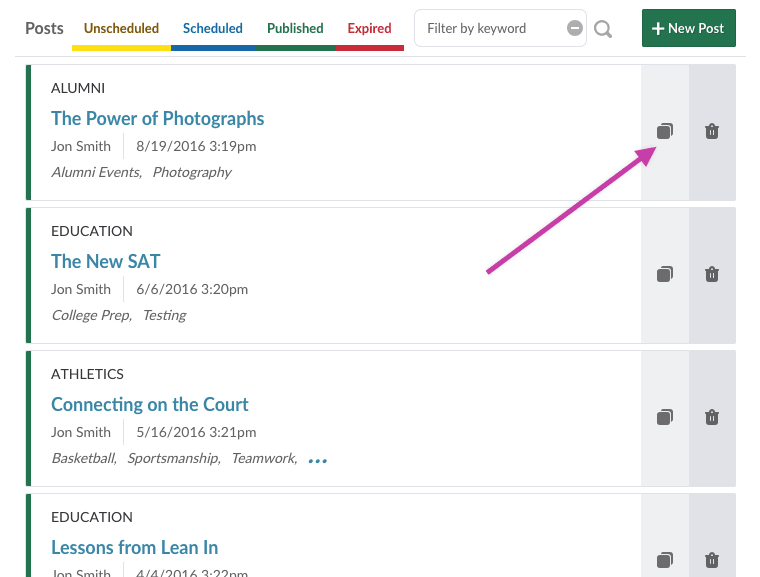 Click "Clone Post" on the confirmation popup, and a copy of the Post will be created on the same Board.
Best practice: You can only clone a post to the same board it was originally located on. However, if you want to clone a Post for a different board, you can move the cloned post using the "move" icon on the post screen.