You can personalize messages to address recipients by name, or to reflect other information (usernames, nicknames, etc.) from a recipient's profile in Constituent Manager.
The Messages module has a Personalization option that allows you to insert a user's profile data by means of placeholder text. For instance, instead of addressing recipients as "Dear Reader," you could address them by their first name by using the %firstname% placeholder. When your message is sent, Messages will automatically replace the placeholder text with the appropriate data from the user's Constituent Manager profile. 
Troubleshooting: Can I personalize my message with other fields not listed?
Yes. Up to 10 custom fields can be added to Constituent Manager for use with personalization. Please submit a ticket at least one week prior to the tentative send date for assistance with adding these fields and uploading the data.
Using the template and message editor, you can insert personalization placeholders into any text element. Click on the text element to edit it, then click the Merge tags button to display the available placeholders.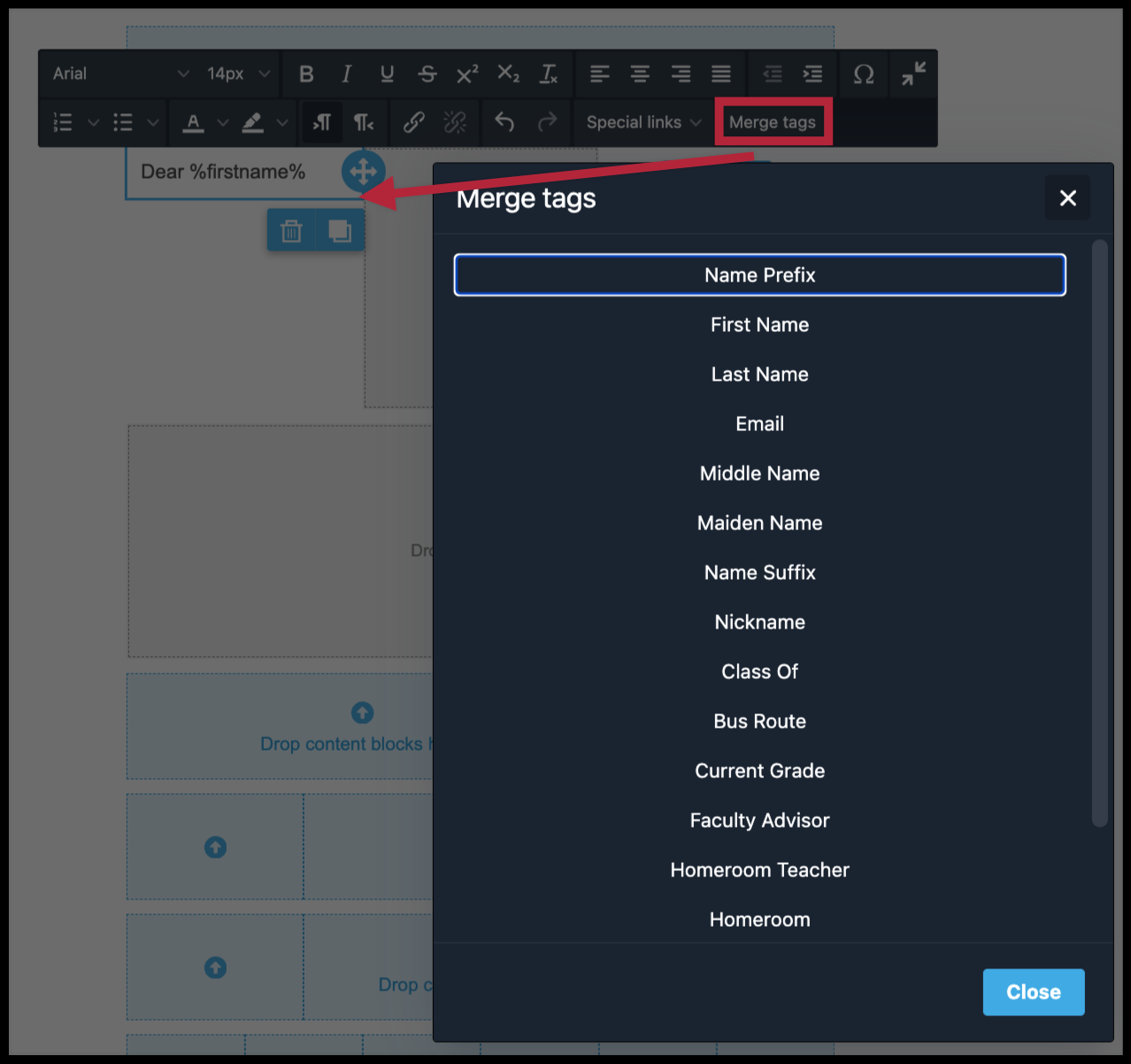 Note: Subscriber data is drawn from email addresses that are associated with a profile in Constituent Manager. Merge tags — except for first name, last name, and email — are not available for subscribers who aren't in one of the Constituent Manager roles (that is, someone added to a list using the Contact or Upload methods, or someone who subscribed themselves to a public list). For best results, make sure you're only using merge tags when you have that data available for all recipients.
To test any merge tags you've added, you can use the "Preview As" functionality.