Resources is designed to be flexible, so that decisions you made in the past don't lock you out of opportunities down the line. One example of this flexibility is the ability to change the file associated with a resource after it's been uploaded and distributed online.
This feature lets you swap out the original image file you uploaded for a new one (of the same file type), for instance, without leaving any broken-image errors on your site. Resources will automatically replace any instance of the original file linked through Resources with the updated version.
To replace a resource, navigate to it on the Resources tab within the module.
Select the resource to open its information panel.
Click on the fourth button, "Replace Resource."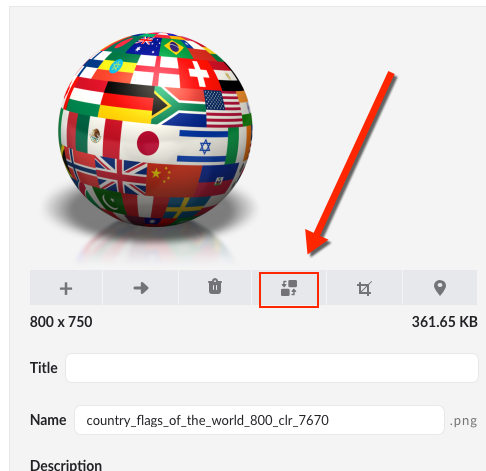 Use the standard uploader that appears to upload a new resource. You will not have to edit the resource's name, description, or other metadata.
The new file will replace the existing one in any place where that resource is displayed on your website.
Note: Replacing a resource does not replace any instances where the direct URL for the file was used. The URL under "Link to Resource" will be different from the original resource, so the original file will persist if that link was used. That's why we recommend using one of the other ways to display resources on your site.