If you have an existing video in Multimedia Manager that's saved as a Flash file, you will see an icon to the right of the media object thumbnail, with an error message about file compatibility that appears when you hover your mouse over the icon.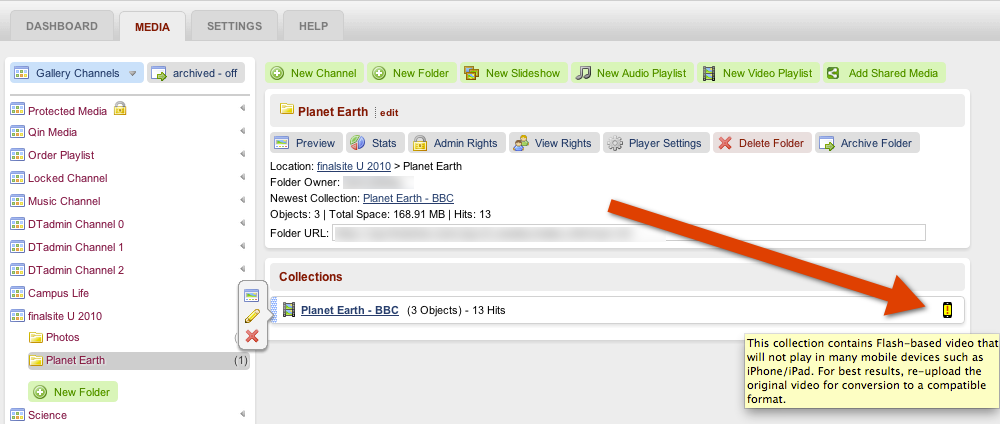 This image is an indicator that the media type is incompatible with iOS-based mobile devices (such as iPads and iPhones), which cannot play Flash-based media. (Multimedia Manager no longer accepts Flash files for upload, but will still list any Flash files which were saved before Flash support was removed.)
Multimedia Manager will re-encode any Flash videos to the widely supported MP4 file format upon upload. The easiest way to resolve this issue is to download the Flash video to your computer and then re-upload it to Media Manager. The new version will be re-encoded in a compatible file format, and you can use it to replace the old version of the media (which you can then delete).