Only the creator of a channel or folder can initially edit it; the creator of a particular channel is the default administrator of that channel. To allow others edit the channel/folder, you must grant them administrative rights to Media Manager (if they aren't already approved), and then specifically authorize the user to have editing rights on a particular channel. (The default is to give users zero access to modify channels, as admin rights enable users to disseminate media not only on the website itself but also externally. For security purposes, Multimedia Manager admin rights are locked down initially and must be deliberately activated for each admin user.)
To give an admin user rights to edit content within a channel:
Find the channel or folder in Multimedia Manager and click the "Admin Rights" button.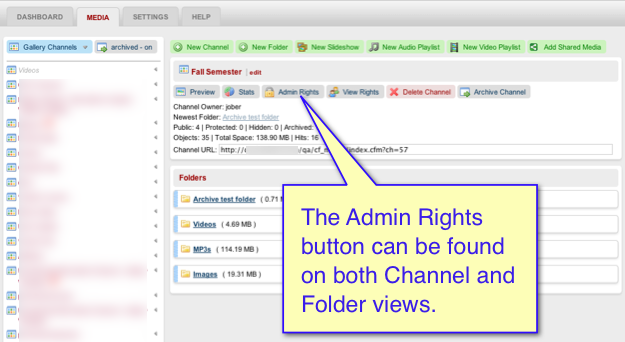 The admin rights window will display a list of all administrative users on the site, broken down by their admin group. Check off whichever users should have rights to edit or delete content in the channel or folder selected.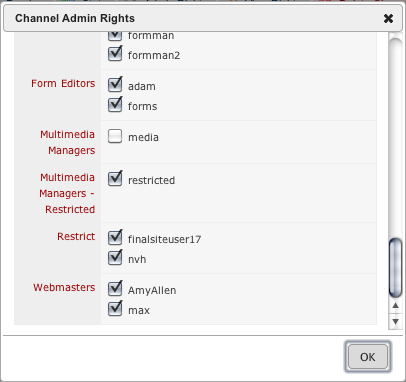 The selected users will now have rights to edit the content within that channel.