Multimedia Manager displays the URL for channels, folders and individual files when they're viewed in the "Media" tab. Navigate to the location you want to link to and copy the URL from Multimedia Manager

This works for individual items in a playlist or slideshow, as well. When you open a playlist or a slideshow, you can copy both the URL for that playlist or slideshow, as well as the URL for any individual piece of content it contains.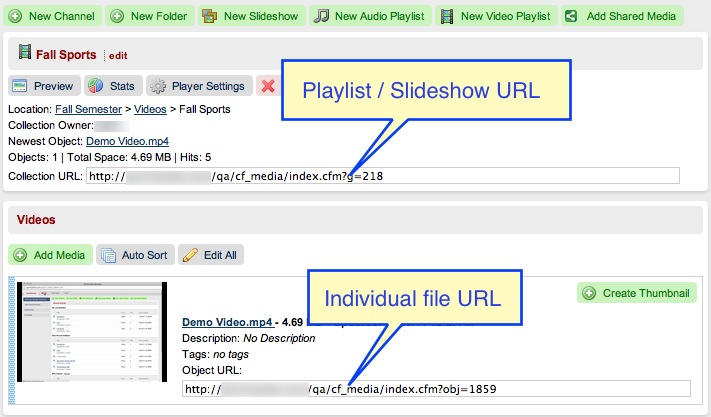 You can also obtain URLs from the Gallery view without actually opening Multimedia Manager. There are two ways to do this, depending on whether or not sharing has been enabled for the content you want to link to.
With sharing enabled, find the link to a specific file in a playlist or slideshow by hovering over the Gallery view and clicking the "Share Media" button.

If sharing is not enabled, you can copy a link to the entire playlist or slideshow directly from your browser's address bar.