The Content element is the most basic building block in Composer, and it can accept any kind of text, image, or rich content. Use a content element for unique content that is not generated by other Finalsite modules. Content elements can contain images, embeds, links, or any other content you want to add.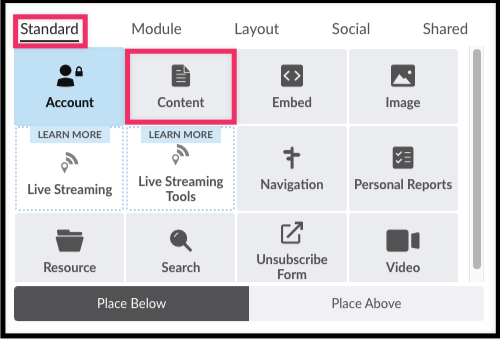 Content element settings
Content elements do not have any customization options beyond the common element settings. Many
The Content element is open-ended: it will accept just about any type of content, whether it's text, images, media, or whatever else you want to showcase. After you add a Content element to your page, it will prompt you to click on it to customize its content.

Clicking the striped blue box will bring up the Finalsite editor, allowing you to type or paste in text, add images, and more.

See also: