Collections allow you to gather specific posts from any board and display them together.
To create a new Collection or edit an existing one, open up the Posts module, then click "Collections."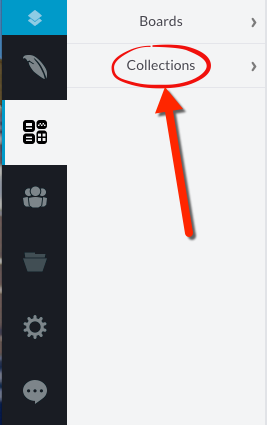 Click "+ New Collection" to create a new group of posts, or "+Add to Collection" to edit one that already exists.
When creating a new Collection, first give it a name, then save: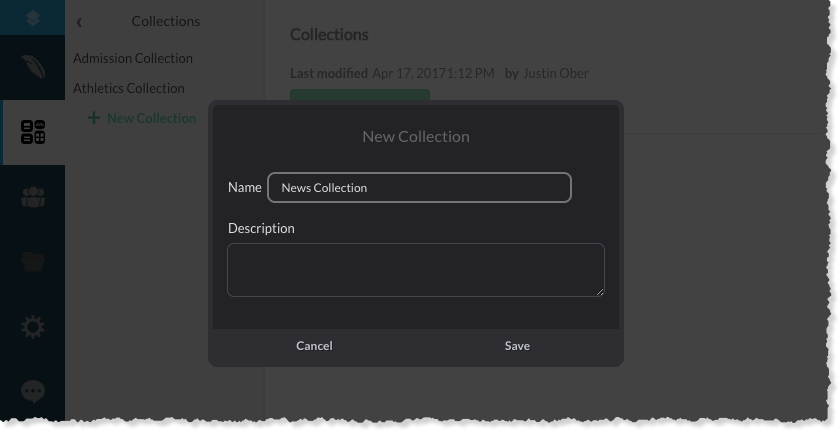 Next, click "+ Add to Collection" to start adding Posts to it. A new window will pop up, listing all of your previous posts, their author, publish date, Board and status. Select one or more posts from this list to add to the Collection.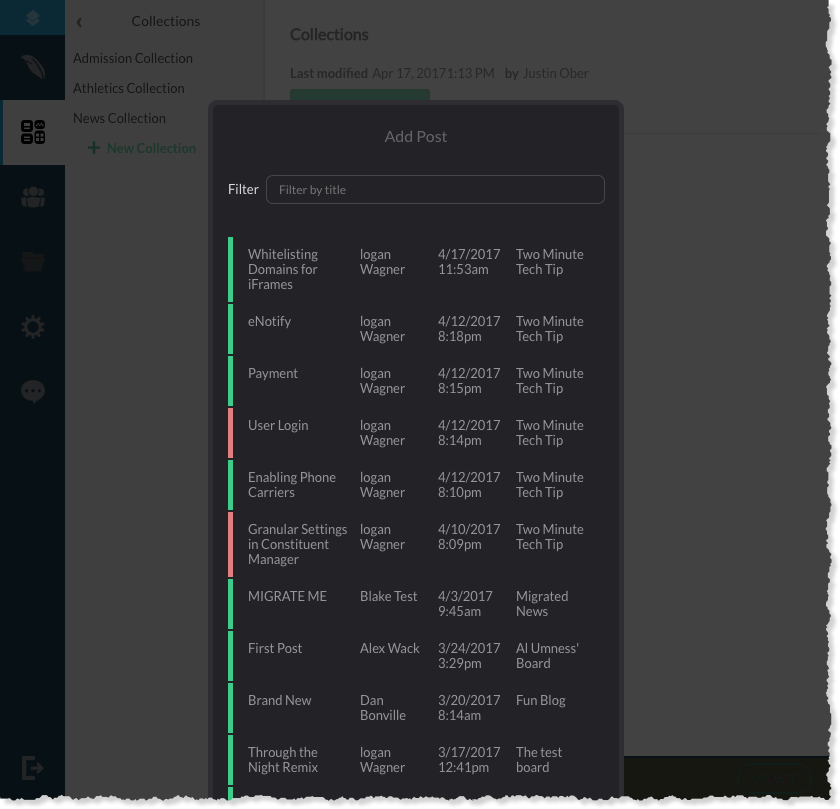 Note: The post selection list will only show a pre-determined number of posts. If you do not see the post you are looking for, search for the post by its title in the filter search box.
Once posts have been added to a Collection, use the action menu at the right to remove it, or adjust its position in the Collection (Posts can also be dragged and dropped into a new sort order). Posts will always appear in the order that's set. Click the "Update" button at the lower left when finished.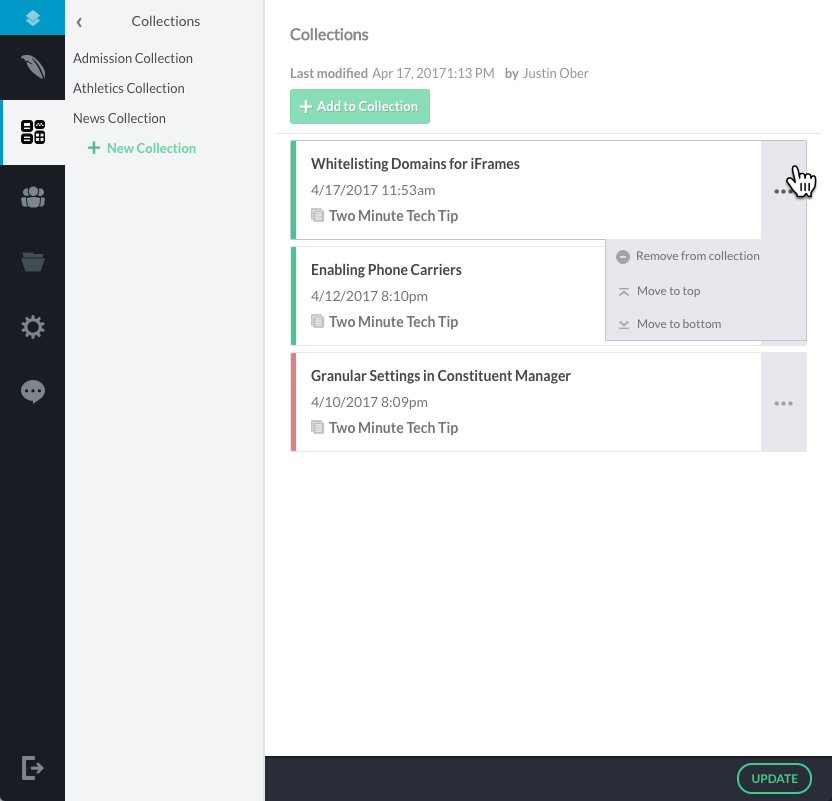 After saving a Collection, it can be displayed on Composer site pages with a Post element, just like a board.
Go to Composer, and drop a Post element onto the page where you want to display your Collection: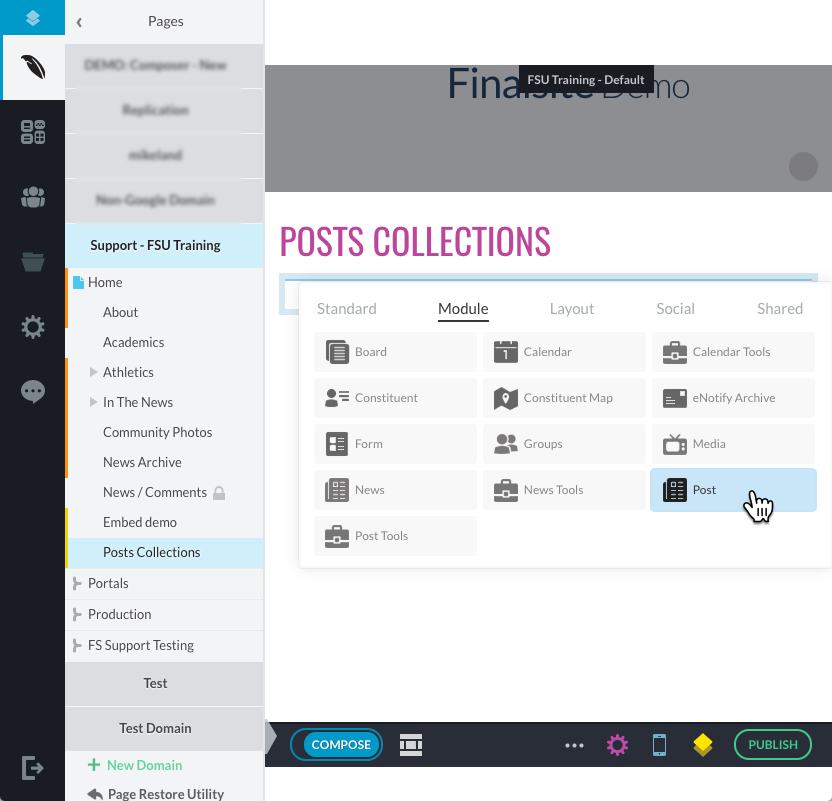 Open up the Post element settings. Expand the "Content Filters" section, and click the "Select Collection" button.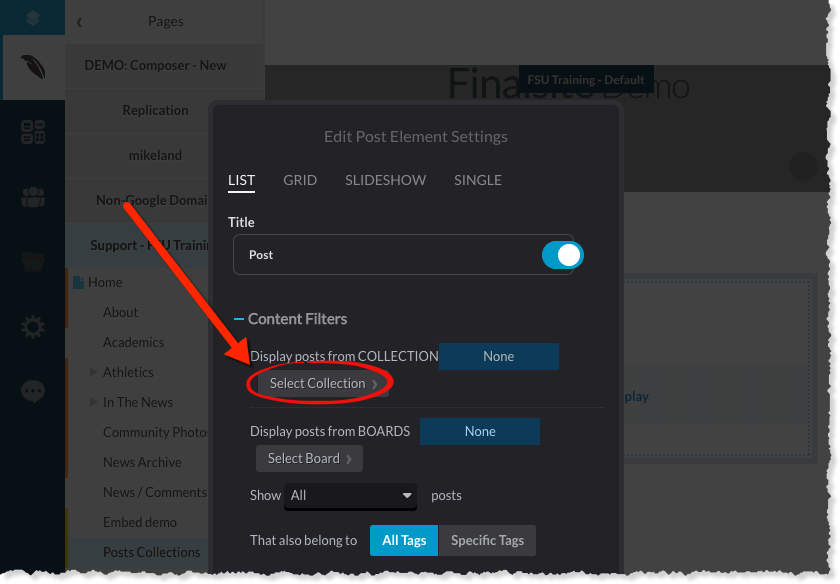 Choose the Collection you want to display: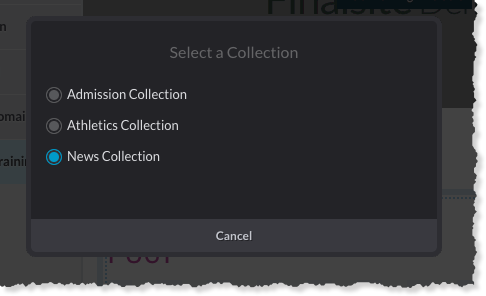 You can use the other settings in the Content Filter section to display only posts with a certain tag, or only "Featured" posts. Save your element settings. The Collection's posts will appear in the element.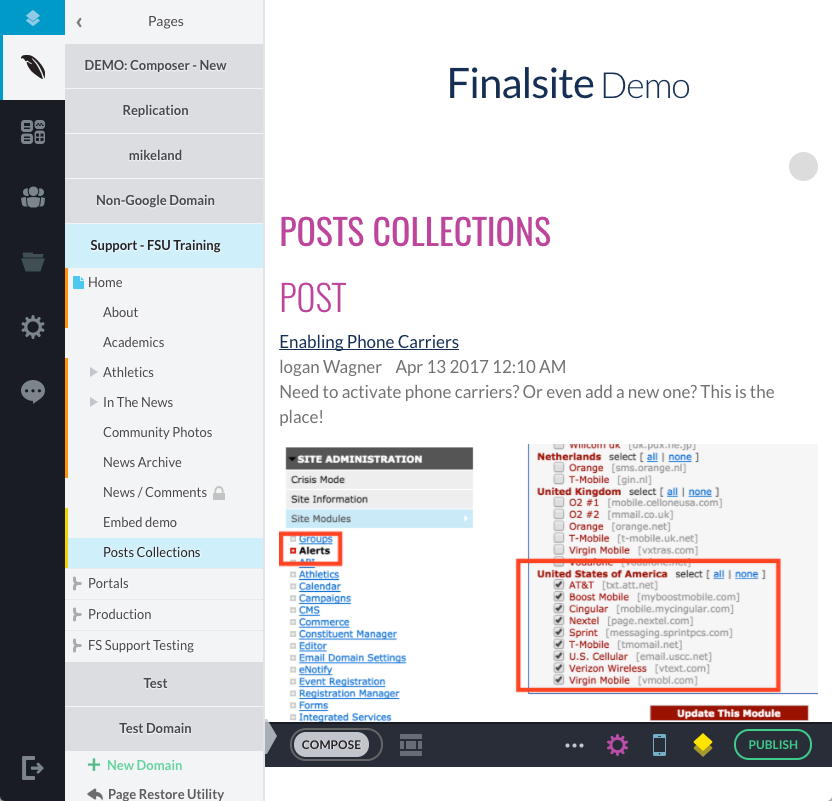 Note: You can setup a Post element to display both a Collection and a Board. If you do this, the Collection will always appear above the Board, any posts that are included in the Collection will not be repeated in the Board display.