Linking to a file in Resources is a better practice than attaching a file, as described in Send files via Messages. To link to a file, follow these steps.
While creating your message, highlight the text that you want to become a link, then click the "Link" button to bring up the link window.
In the "Insert link" dialogue box, choose the Link Type "File Manager" from the dropdown menu. This will open up Resources and allow you to select a file from there.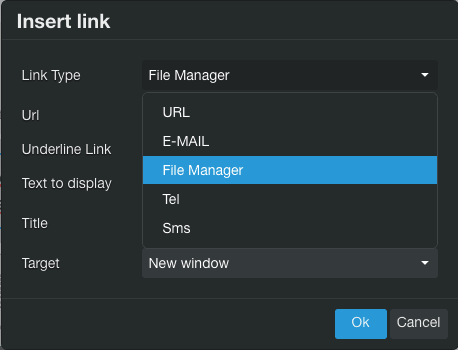 In the Messages editor, the text that you highlighted is now a link to that resource. When your recipients get this message, they'll be able to click on the link and download the file you selected.
After you've sent the message, you can view its stats and see how many people have clicked on the links, including links to files. See Message Reports.